Splitrocks (formerly Stars and Strikes)
Entertainment Center
5063 273rd Street Wyoming MN 55092
651-462-6000
www.splitrocksmn.com
All members are invited to attend the Board of Directors Meetings.
---
After being missing for 42 years, the combined (adult & Jr.) MN State Champion Air Rifle traveling trophy has resurfaced. It appears to have been hanging in a shooters basement since 1973. No, it was not in Lance Peters basement. The Montgomery Precision Air Rifle tournament started in 1969. Since the trophy has been found will go back to using it. I hope to have it on display at the MN Air Rifle Championship on New Year's Eve.

As a side bar, it is hard to believe that air rifle started in the 60's. Most shooters think of air rifle as being a relatively new sport.

There are many years missing names / years from the trophy and I hope to fill in the gaps. The plaque has tags for 1969 through 1973, plus I have information for several more years. If you have any records of MN State Air Rifle Champion's please email me or call me with the information. I am looking for the winner's name, year won and if you have it the score.
| | | |
| --- | --- | --- |
| 1969 - C. Peterson (tag) | 1969 - H. Woltman (tag) | 1970 - C. Peterson (tag) |
| 1971 - H. Woltman (tag) | 1972 - H Woltman (tag) | 1973 - L. Peters (tag) |
| | | |
| 1978 - L. Peters | 1980 - L. Peters | 1981 - L. Peters |
| 1983 - L. Peters | 1984 - L. Peters | 1986 - R. Lund |
| 1988 - L. Peters | 1991 - R. Lund | 1994 - L. Peters |
| 2008 - E. Quiner, JORC. | 2011 - Alex Giesar, JORC. | |
Many thanks to Rodney Lund for recovering the trophy. We were also very lucky that Rod Lund Called Lance Peters to get his records. Lance gave Rodney his information a couple of days before he passed away. In several years there may not have been an adult championship but there was a Junior Olympic Championship. In those years we will use the JORC winner if it is submitted.
So if you won the MN Air Rifle Championship or know someone that has or have an old match bulletin, please send the name, year and score (or bulletin) if available to me. I will have tags made and placed on the trophy.
Contact:
George Minerich, MRRA President
george.minerich@q.com
(320) 293-2933
George Minerich, MRRA President
---
The NRA has announced it's moving the 2017 National Matches (Rifle) to Camp Atterbury IN. It also announced a schedule change. Shooting Sports USA
All competitors planning to attend the 2017 Nationals should plan accordingly.
-First Shot Ceremony - July 7
-Welcome BBQ (afternoon) - July 7
-Across the Course - July 8-13
-Mid-Range - July 14-17
-Long-Range - July 18-22
---
Congratulations to Brad Yliniemi with his new 100 shot Offhand State record of 985-30X
---
Ten girls from American Heritage Girls troops in Minnetonka and Bloomington spent a fun Saturday at the Minneapolis Rifle Club (MRC). They started out learning about firearms and firearm safety, then getting in a little practice. We even got some of the moms to take a shot at it. In the end the girls earned their Shooting Sports Badge.

Thank you to MRC for hosting the event and the Minnesota Rifle and Revolver Association for providing ammunition, food, instruction and coaching. The girls hope to do it again soon!

Kirsten Rohmann
Coordinator, AHG MN0408
---
---
The MRRA would like to congratulate Erik Rhode for his pending state record of 599-39x fired on the 300, 500 & 600 yd MRP course held at NSRC May 14-15, 2016.
Match Results Here
---
2016 Spring Newsletter
---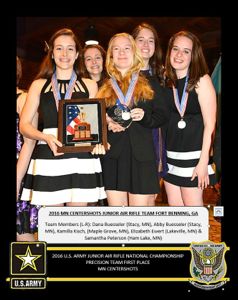 ---
Attention Smallbore Shooters.
George Minerich will be hosting winter Smallbore practice at Mlps Rifle Club beginning January 9.
Program
---
Attention Highpower Shooters.
George Minerich will be hosting a winter Highpower league at Mlps Rifle Club beginning Dec 12.
Program
---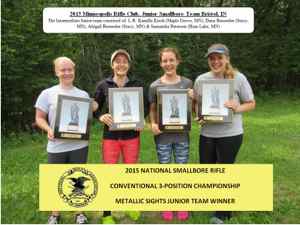 ---
Former Junior Shooter needs your help
Patrick Sunderman is a former junior shooter from Minnesota. Patrick is currently a fourth year member of the West Virginia University (WVU) Rifle Team, and one of the top shooters in the country in 3 Position Small bore and 10M Air gun.
Recently, Patrick had the privilege to compete at the USA Shooting National Championships. Not only did Patrick's participation in this event serve as his trial for the USA National Team for the ISSF World Cup of 2015 in Azerbaijan, it also began his journey on his road to the Olympics.
Based on Patrick's performance at the Championship, he was extended an offer to compete for an MQS (Minimum Qualifying Score) at the 2015 ISSF World Cup in Gabala, Azerbaijan. Patrick's successful participation in the 2015 ISSF World Cup is necessary in order for Patrick to be eligible for the 2016 USA Olympic Team Trials.
While WVU generously supports Patrick's participation in all WVU rifle matches, WVU does not have the budget for the World Cup and Olympic Trial matches. Patrick's family is also unable to fully financially support him in his efforts to attend these matches. The good news is, the NCAA rules have been revised to allow athletes to be supported via donations providing that the amount donated does not exceed the athlete's "actual and necessary" expenses.
Patrick's 2015 - 2016 Competition expenses are expected to exceed $10,000 (travel, room/board, match fees/shooting supplies).
Patrick and his family would greatly appreciate any support you can give him and thank you in advance.
To make a financial contribution you can donate to Patrick via PayPal through his website: www.patrick1200.com or by check made out to Patrick Sunderman and sent to the address below:
Attn. Lisa Meinerts
9725 163rd St W
Lakeville, MN 55044
Feel free to contact either Patrick or his coach Jon Hammond with any questions.
Thank you and God Bless,
Jon Hammond Head Rifle Coach
3450 Jerry West Blvd, Morgantown, WV 26507
jonathan.hammond@mail.wvu.edu (304)-293-4340 wvurifle.com
---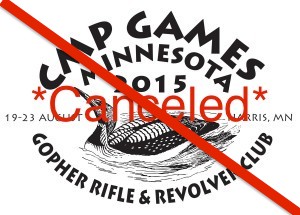 For more information, click here
---
Attention! NRA memberships:
Those looking to join or current NRA members who wish to renew can click on the "Join NRA" image above.
Doing so will directly benefit the MRRA.
---
The MRRA Spring Newsletter is Now available for download.
Click Here
---
Steve Knutson will be hosting a winter smallbore league for 2014/2015.
Program
---
The Fall MRRA Newsletter is ready for download.
2014 Fall Newsletter
---
George Minerich will be hosting a winter Highpower League for 2014/2015.
Program
---
The Long Rangers Precision Shooting Club is sponsoring the State Air Gun Standing Championship
Program
---
The Minnesota Rifle and Revolver Association wishes to congratulate the following Minnesota Junior Shooters for receiving first round invitations to the 2014 National Junior Olympic Rifle Championships (JORC) to be held in April at the US Olympic Training Center in Colorado Springs, CO.

In Women's Smallbore Rifle, Samantha Peterson, Abby West, and Carmen Fry. In Men's Smallbore Rifle, Eric Hazelton and Patrick Sunderman. In Women's Air Rifle, Abby West, Elizabeth Ewert, Samantha Peterson, and Grace Taschuk. And in Men's Air Rifle, Luke Taschuk, and Patrick Sunderman.

Congratulations to all the above Junior Shooters for their accomplishment on Qualifying.

Any Minnesota Juniors receiving 2nd round invites will be posted once 2nd round invites are released.
---
President George Minerich has passed on this copy of the first MRRA State Championship from 1932.

Downloadable Copy
---
This cast of characters is the 2013 State Association Match Rifle National Champion Team.
The Rumbold Match was fired on Monday (8/5/2013) @ Camp Perry OH.

---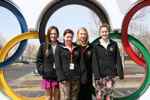 MN Juniors compete at the Junior Olympic Championships, April 2013 at the Olympic Training Center in Colorado Springs.
Elizabeth Ewert, Shelby Sandstrom, Carmen Fry, Abby West
(Left to Right)
Missing from the picture is Samantha Peterson.
---
Five Juniors Represent Minnesota at 2012 National Junior Olympic Rifle Championships.
---
I've republished 3 articles written by Larry Sawyer for the MRRA Newsletter.
Reprinted with the gracious permission of Larry Sawyer.

Successful Standing | Successful Standing (Part 2) | Top 3 Prone Mistakes
---
An open invitation to international competitors from President George Minerich.
Invitition
66kb
---
New Minnesota Smallbore Prone Aggregate Championship!
More Information Here
---
MRRA is proud to announce the addition of official MRRA Merchandise.
Support the MRRA with your purchase. Promote MRRA by wearing it.
NEW MRRA Merchandise page
---
---
I've added a link to CAPT'N BOB'S BIG GLOSSARY OF HIGH POWER SHOOTIN' TERMS to the "About Shooting" Page.
Webmasters Note: I'm looking for a member who would like to contribute a brief synopsis on Pistol and/or Smallbore shooting to add to the "About Shooting" page. Anyone interested can contact me at webmaster@mrra.org. Heck, I'll even give you full credit!
---
Please note: All downloads with the
icon are in PDF format and require Adobe Acrobat Reader.
For a free download of the latest version Click Here!
---